Black holes and dark matter: How to make the invisible visible?
Tomas Tamfal
(PhD student)
Surely many of you have noticed that numerous newspaper articles on astrophysics matters have been published the last few years.  The first imaged black hole or the gravitational wave detection, whose discovery was awarded the Nobel prize, are but two examples. Furthermore, movies such as "Interstellar" or "Gravity" have been fueling our imagination with ideas and pictures of astrophysical objects and concepts that sound too unrealistic to be true. But how do scientists even make such discoveries? Is it actually possible to make an image of something seemingly so impenetrable as a black hole?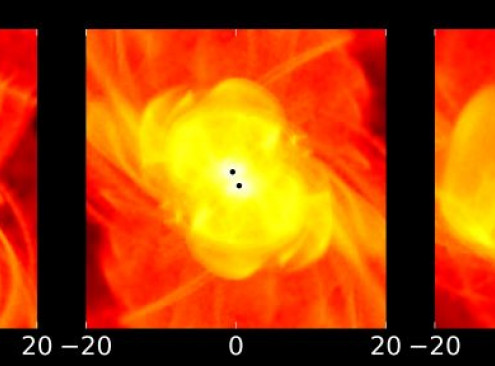 Black hole experiment
Activity
Meteorites: astronomy under a microscope
The Solar System has been dated as being 4.567 billion years old. During this time, the material surrounding the Sun evolved from a cloud of rotating dust and gas to the solar system we know today, with planets, asteroids, and comets. Meteorites are like tiny windows of this long history and give us access to its different stages.
During the presentation, we will cover a range of questions about meteorites. Where do we find them and why? What are their characteristics? How do we study them to explore times and locations far beyond our reach?
Pub Quiz
Join us for a quiz and win some prizes
Other events in Kon-Tiki