Silvia Cardellino
Founder and National Director
Passionate about nature conservation, I work for an NGO focusing on regenerative agriculture and landscape restoration. With extensive experience in scientific outreach, I love sharing my fascination for nature's wonders! As I also love beers, Pint of Science is the best combo to quench my thirst!
Andrea Boni
National Treasurer
Scientist by training I now run my own startup. In love with microscopes and imaging Life.

​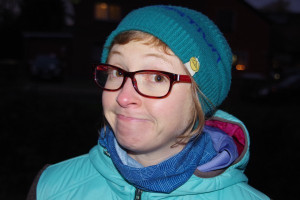 Sonia Ravanelli
Designer, Advertisement
Born among mountains, in a family of nature lovers, I've had the chance to see nature in its most majestic forms. Fuelled by curiosity, I've studied honey bees, plant leaves and microscopic worms. My scientific journey continues through the fascinating world of epigenetics, who wants to join?
Fanny Krebs
Event Organizer, Speaker, Social Media
Bioinformatician in the field of oncology, I work to help predict the impact of mutations on proteins structures and activity using machine-learning, structural analysis, and anything that can help. Curious and passionate about science, I like to discuss about many topics, especially over a pint.
Liyan Smeding
Designer
During my Masters and PhD studies I discovered my love for creating scientific illustrations, figures and posters. Since then I also branched out to sticker and logo design for various associations. I'm very excited to contribute to the Pint of Science branding with the Nachito character!