Raquel Adaia Sandoval Ortega
City Coordinator, Fundraising
Raquel is conducting her PhD on chronic pain and sleep at the University of Bern. In her free time, she does alpine trekking and travels as much as she can. She is passionate about science communication and hence last year joined Pint of Science Switzerland.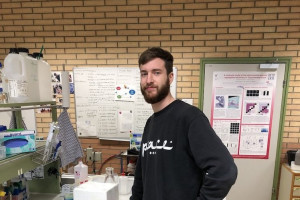 Robin Schweri
Event Manager, Offline Media
An old man and a child in the same body, interested in human health research and is trying not to stumble too much into socially awkward situations. Besides that he's just trying to finish his master in immunology whilst finding enough time for cooking, playing Magic, D'n'D and other nerdy stuff.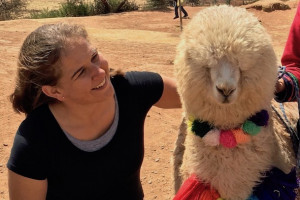 Andrea Karolin
Event Manager
PhD Student conducting research in kidney transplantation at University of Bern at Inselspital. When I am not travelling and visiting some Alpaca farms, I am always happy to connect with people and spend some good time talking about science either in the lab or while drinking a pint in a bar.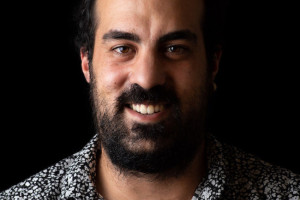 David M. F. Francisco
Event Manager
Saw Jurassic Park as a kid, wanted to create dinosaurs, ended up as a bioinformatician instead (but give me time…). Originally from Portugal, currently doing a PhD at the IBU from UniBe in the field of Transcriptomics of the Brain Barriers as part of the BtRAIN European network. Scientist during the...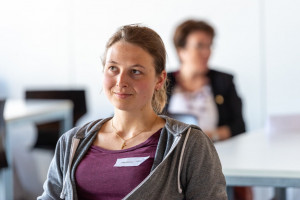 Chantal Bachmann
Fundraising
PhD candidate in cancer research - interested in the interaction of the immune system with tumor cells. Always excited to communicate science and research to anyone who is willing to listen, always excited about a beer, and therefore happy to be part of the Pint of Science Team in Bern!
Mihai Dricu
Fundraising, Design
Having moved from a lucrative job in online marketing research to doing research on human behavior in academia, I understand the need to make our results known to as many people as possible. Too seldom do academia and the "industry" meet, and I am glad to be able to bring some of the change with PoS...
Sophie Ankner
Physical Advertisement
I am a Master student at the University of Berne and currently am working on my master thesis about learning during sleep.
I love the idea of Pint of Science, where science is for everyone. Is there a better place or way to talk about science than while having a cold beer in your favourite pub?
Lukas Oesch
Physical Advertisement
Neuroscientist doing my PhD work on sleep and feeding at the University of Bern. Bernese and happy that as a researcher I can be a part of the local as well as the international community and sometimes help bridging them. Let's take the opportunity to show that science is not only about generating f...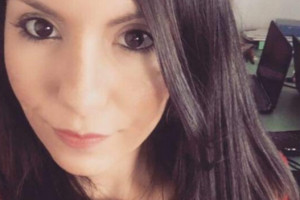 Giulia Schilardi
Social Media
Graduated in Neurobiology, I have a deep knowledge in Electrophysiology and Biophysics. After an internship at Aarhus University (Denmark), currently I am a PhD student at Department of Physiology (Unibe), studying Vision restoration with Optogenetics.
Tom Willems
Event Manager
PhD Student in experimental Psychology at the University of Bern. Studied Biology and Neuroscience in Hamburg and Bonn, respectively. My research is focused on Memory and Consciousness. Attended Pint of Science in 2019 as a guest and decided to support this great SciCom festival.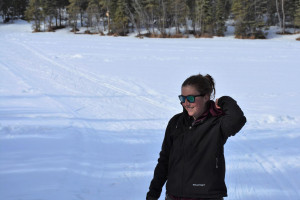 Laeticia Scherler
Social Media, Photographer
Passionate about science and nature, I'm doing my PhD in nephrology at UniBe after having studied at the University of Neuchâtel and Lausanne. If I'm not outside enjoying nature, I really appreciate spending time talking about all-and-nothing with my friends, and of course, have apéro!
Sidar Aydin
Event Manager
Golden retriever trapped in a hooman body, full of enthusiasm and energy. Originally from Istanbul, Turkey but a global citizen in the heart. The mysteries of the brain always amazed me. So here I am at the University of Bern studying the immune cell trafficking into the central nervous system under...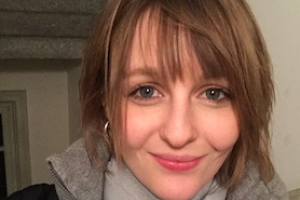 Kristina Berve
Event Manager
Neurobiologist from Germany interested in neuroinflammation as a disease modifier in various neurological diseases. Currently conducting my PhD at the University of Bern by studying the role of the innate immune system in Multiple Sclerosis. In a world of 'fake news', the denial of climate change an...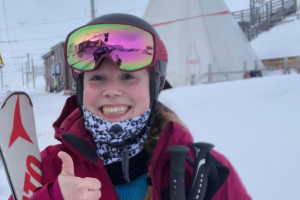 Nadine Schumacher
Event Manager
Always up to drink and talk about Alpacas in a scientific way!