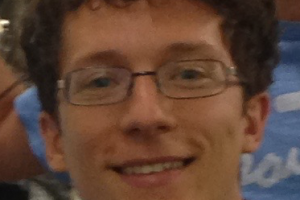 Gianmarco Gatti
City Coordinator
Trained as engineer and turned into material scientist, I am always curious about new technologies and 'how things work'. Pint of science is the simplest way to share new discoveries and enjoy the glitter in the eyes of the audience!
João Bonifacio Lopes
Event manager
I am a PhD student at the University of Geneva working on the optimization of an influenza vaccine using animal models. My passions are playing padel, tennis, and board games. I really enjoy having a drink after a long day of work and I am always eager to talk about science!
Michael Bachmann
Event Manager
I work at the University of Geneva as a postdoc in cell biology, especially cell adhesion (Integrins!!!). I love biology but I am also interested in physics and chemistry and even humanities :) I hope that I can pass on some of this excitement to other people and PoS is an amazing for that.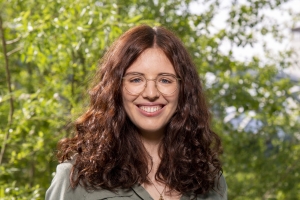 Julia Issing
Event Manager
I am a Ph.D. student in Quantum Matter Physics and I enjoy sharing scientific outcomes. Besides science, I am passionate about sports and painting. After all, isn't there a better place to communicate science than while drinking a pint of beer?
Rebecca Sipione
Event Manager
Clinical Neuroscience Ph.D. student, my current project focuses on regenerating neurons with the help of biotechnologies. Sports and Books addict. Old movies and electro music lover. Narrative over poetry, coffee over tea, nothing over pizza. Prefers bullet-point lists to self-descriptive Bios.
Selim Habiby Alaoui
Event manager
Like moths attracted by light, I'm just a simple post-doctoral researcher in neurosciences attracted by beers and science. Cheers!!
Jiabin Xu
Event Manager
I'm a Ph.D. candidate in Medical Biology, fascinated by human biology. I love podcasts, I often listen to diverse scientific, psychological, cultural and documentary podcasts while pipetting in the lab. To satisfy my curiosities, what better than volunteering at Pint of Science.